GraphExeter - An Alternative Graphene-based Material
An alternative graphene based material that combines high mechanical flexibility with high optical transparency and electrical conductivity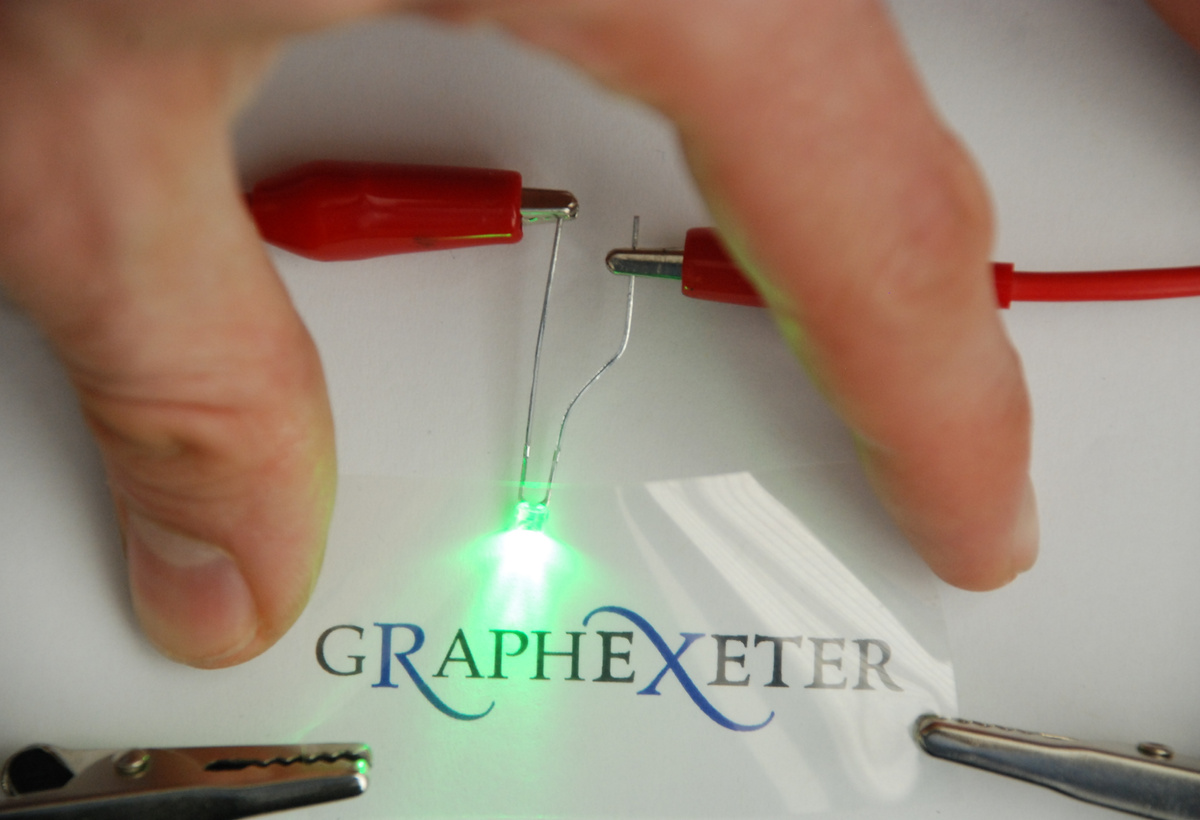 Technology Overview
The main transparent conductor currently used in a variety of display and mobile device applications is Indium Tin Oxide (ITO) however its price is increasing exponentially since it is forecast that natural reserves of Indium will be exhausted in the next decade.
Recent research has led to the discovery of an alternative graphene based material, GraphExeter, which combines high mechanical flexibility with high optical transparency and electrical conductivity. This conductor can be used for large area displays, touchscreen devices and consumer electronics.
Benefits
Optical transparency over a much broader spectrum than achievable with ITO with comparable electrical conductivity.
High mechanical flexibility.
Manufactured from readily available raw materials.
Applications
As a replacement for ITO in large area displays, touchscreen devices and consumer electronics.
Flexible / wearable electronics and devices.
High spectral range solar panels.
Optoelectronic devices.
Opportunity
We are seeking partners to help develop and commercialise the GraphExeter technology.
We are happy to discuss collaborative opportunities or are willing to license the technology to suitable commercial partners.
Patents
Initial patent applications for the base technology have been filed in the US and South Korea, additional application specific patents have been initially filed in the UK with a view to obtaining international patent coverage.
IP Status
Patent application submitted
Seeking
Development partner
Commercial partner
Licensing