Theta Technologies - Acoustic Non-Destructive Testing
Nonlinear acoustic solutions for identification of creep, cracks or delaminations in a wide range of materials and applications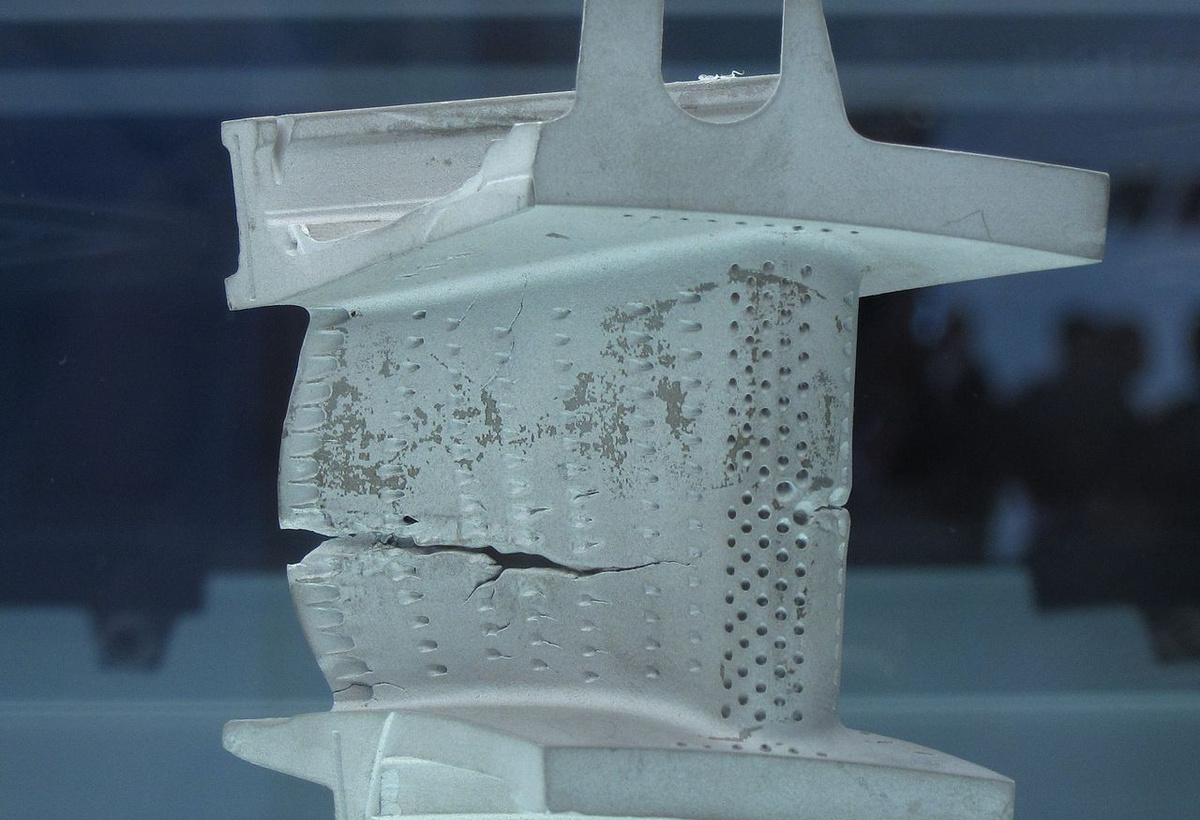 Background
Non-destructive testing (NDT) of high value and safety critical assets can be both time consuming and costly and consequently NDT is not always deployed optimally. Theta Technologies has developed a range of nonlinear acoustic NDT solutions that address this problem by allowing both rapid triaging and in-depth fault analysis.
Technology Overview
Theta Technologies' approach is based on non-linear acoustics (NLA) testing which uses sound to detect flaws in a structure. A linear stimulus is used to excite the structure; a nonlinear response is indicative of cracks-like flaws. There are several different techniques we can employ in NLA, depending on the nature of the structure and on the requirements of the test.
For nonlinear resonance, the rapid triaging system exploits a phenomenon known as the "cracked bell" principle. An object is struck twice (once gently and once with a little more energy) - if the object is intact it will resonate at the same frequency in both cases. However, if there is a flaw in the object the resonance will be lower in the higher-energy case. Using this method, it is possible to quickly (usually in less than 1 minute) assess the integrity of a structure.
Where flaws are detected, or a more detailed assessment of a structure is required, a scanning technique can be used to determine the size, location and nature of those flaws. This uses more sophisticated nonlinear acoustic techniques such as pulse inversion.
Benefits
The key benefits of NLA over conventional NDT are:
Faster assessment of structural integrity enabling rapid acceptance/rejection of a component at the start of a value chain,
Greater resolution than conventional ultrasound (pulse inversion technology has been shown to detect kissing bonds 100-300 microns long)
Applications
NLA finds application in a wide range of market sectors including Aerospace, Automotive, Additive Manufacturing, Composites and Power Generation for:
Quality Assurance,
Detection of flaws in joined materials (e.g. kissing bonds in welds, composite delamination, etc),
Lifecycle testing / whole-life analysis,
Creep monitoring
Opportunity
Theta Technologies is seeking industry customers/partners with specific NDT requirements to enable the development of its technologies and provide solutions specifically tailored to those customers/partners. Theta Technologies has a strong research and development focus and is also seeking collaborations within the area of NLA.
Patents
US10132780B2, CN101889203B & EP2223099 Devices, systems and methods of detecting defects in workpieces
Seeking
Commercial partner
University spin out